Ongoing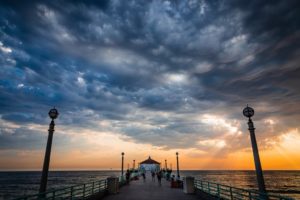 The Pierspective Community Art Exhibition celebrates 100 years of the Manhattan Beach Pier!
This featured, virtual exhibition pays homage to the iconic Manhattan Beach Pier through a variety of artwork by community artists, showcasing immersive works centered around the oldest concrete pier on the west coast.
Due to the high volume of submissions, the artwork is still being installed. In the meantime, please view all the submission in the photo album located at https://www.citymb.info/departments/parks-and-recreation/insta-contest#ad-image-4.
Image credit: Nell-Budde.