Ongoing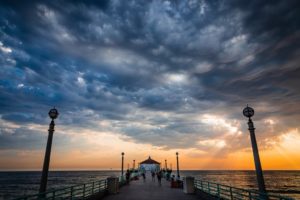 The Pierspective Community Art Exhibition celebrates 100 years of the Manhattan Beach Pier!
This featured, virtual exhibition pays homage to the iconic Manhattan Beach Pier through a variety of artwork by community artists, showcasing immersive works centered around the oldest concrete pier on the west coast.
To view the exhibition, visit https://www.youtube.com/watch?v=il_49jKOSVQ&feature=youtu.be.
Image credit: Nell-Budde.