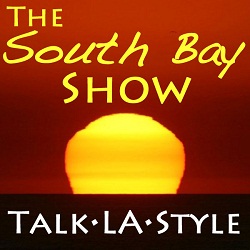 South Bay Spotlight! airs every Thursday morning at 8 a.m. and features leisure activities and special events happening throughout the South Bay!
June 22, 2017
Listen to The South Bay Show: South Bay Spotlight!
Our guests this morning are Chris Wolf, Dan Ashcraft and Ellenmary Michel and they're going to tell us what attendees can expect at the inaugural South Bay Festival of the Arts taking place on Saturday, June 24, from 11 a.m. to 5 p.m. at the Torrance Cultural Arts Center.
Listen to the program live at 8 a.m. or at your leisure via podcast