South Bay By Jackie is your source for Hermosa Beach events

May 13 & 14, 2017
The South Bay Art Center presents photographer Kevin Gilligan's solo exhibition, Deliberations, on Saturday, May 13 from 5 to 10 p.m. and Sunday, May 14 from 11 a.m. to 5 p.m.
On Saturday night, Zymurgy Brew Works will serve their terrific craft beer and Marsatta Chocolates will be on site with their amazing artisan chocolates! If you can't make it Saturday, then have brunch with mom on Sunday and come to the exhibit afterwards. It's a great way to spend Mother's Day!
Gilligan's images have been displayed in the Laguna and Torrance Art Museums, won numerous awards, and have been published across the United States in magazines, newspapers and websites, including Popular Photography, Ladies Home Journal, and Beach Magazine.
Third Sundays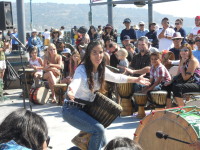 The Hermosa Beach Drum Circle takes place every third Sunday of the month from 12 noon to 3 p.m. just north of the Hermosa Beach Pier on the sand.
Local rock star drummer Sabina Sandoval facilitates this very popular drum circle which draws crowds of onlookers and participants. Drums and percussion instruments are provided so that no one is left out. Any donations received are used for the purchase, maintenance and repair of instruments and to keep the circle alive.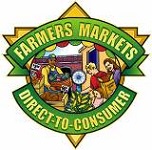 The South Bay has several terrific Farmers' Markets throughout the week.
These are great community amenities that provide an opportunity to shop locally for the freshest, seasonal produce available.
Here's a schedule by day of the week: