November 29, 2016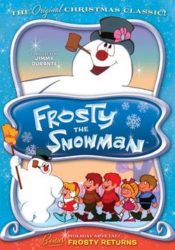 South Bay Galleria and Twentieth Century Fox Home Entertainment, along with DreamWorks Animation, are pleased to present a Movie Screening of two favorite holiday classics including Frosty the Snowman and Kung Fu Panda Holiday on Tuesday, November 29 starting at 6:00 p.m.
ABOUT THE FILMS:
Frosty The Snowman
Do you remember when…the children made a snowman in the schoolyard on Christmas Eve and named him Frosty? Karen placed a top hat on his head and everyone's favorite snowman magically came to life? Look at Frosty go!
Kung Fu Panda Holiday
Po's favorite holiday is the Winter Feast, when every year he and his father hang decorations, cook together all day, and serve noodle soup to a happy crowd of villagers. But this year, Shifu informs Po that as Dragon Warrior, it is his duty to host the highly formal Winter Feast at the Jade Palace. Po is torn between his obligations as the Dragon Warrior and his family traditions. But in the end, he follows his heart, showing both Shifu and Mr. Ping the true meaning of tradition, community and family.
For additional information about the screening, visit the website at http://www.southbaygalleria.com/events/ or contact Tricia Granger, Director of Marketing at 310.371.7196.
South Bay Galleria is located at 1815 Hawthorne Boulevard, Redondo Beach, CA. The screening will take place on Level 3 in the Food Court.