South Bay By Jackie is your source for the latest Lomita events.

April 22, 2017
Savers will host an Earth Day Celebration on Saturday, April 22 to educate the community about their recycling efforts.
The event features food trucks, a re-fashion show, DIY tables, live music, non-profit partners and more.
May 6, 2017
The community is invited to attend the Grand Opening of the Pipe & Thimble Book Store on Saturday, May 6 from 11 a.m. to 4 p.m.
The store will be filled with amazing books by talented indie authors from around the globe. Local authors will be available for a Meet & Greet and to sign their purchased books. Attendees can sign up for upcoming classes and events.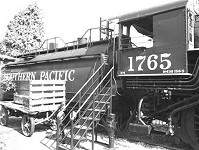 The Lomita Railroad Museum is dedicated to educating and informing the public about railroads — particularly of the steam era — the present, past, and future of transportation, the history of the U.S. Westward Expansion, the settlement of California, and the people who made this all happen.
The museum, located in Irene Lewis Park, is owned and operated by the City of Lomita and is overseen by the Lomita Parks & Recreation Department.