South Bay By Jackie is your source for the latest Lomita events.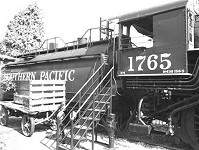 The Lomita Railroad Museum is dedicated to educating and informing the public about railroads — particularly of the steam era — the present, past, and future of transportation, the history of the U.S. Westward Expansion, the settlement of California, and the people who made this all happen.
The museum, located in Irene Lewis Park, is owned and operated by the City of Lomita and is overseen by the Lomita Parks & Recreation Department.