January 13, 2017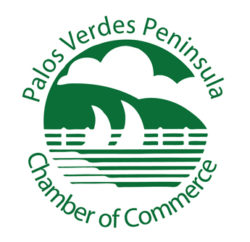 The Palos Verdes Chamber of Commerce will host the annual Economic Forecast Breakfast on Friday, January 13 from 7:30 to 10 a.m. at Terranea Resort.
Sherry Kramer will be presented the Volunteer of the Year award in honor of her extensive volunteer service to the Chamber and numerous community organizations. Ms. Kramer is Community Affairs Director for Continental Development Corporation. She has Co-Chaired the Chamber's Legislative Affairs Committee for several years, has been Chairwoman of the Torrance, Manhattan Beach and El Segundo Chambers and has served on the boards of Torrance Memorial Medical Center, The South Bay Police & Fire Memorial Foundation, Torrance Cultural Arts Center, the El Segundo, Manhattan Beach and Torrance Education Advisory Councils and the Board of Trustees of California State University Long Beach, representing South Bay Alumni.
In 2016, she was honored as a Woman of the Year by the Los Angeles County Commission for Women and received the Switzer Center Woman of the Year award.
Following the presentation of the Volunteer of the Year award and the installation of the Chamber's 2017 Board of Directors, attendees will get an expert's perspective on the economic outlook for the new year from keynote speaker Dr. Christopher Thornberg of Beacon Economics. With the magnitude of political change taking place in 2017, Dr. Thornberg's talk promises to be both lively and insightful. Starting with a national overview, he will drill down to the LA Metro and South Bay area to cover key topics such as trade, interest rates, the regulatory outlook, corporate taxes, and capital investment. Businesspeople are encouraged to invite key clients and business associates to this informative program.
This prestigious event is made possible by Presenting Sponsor and well-known community partner, Malaga Bank, and Major Sponsor and host, Terranea Resort.
Tickets are $50 per person and are available online. Corporate tables and sponsorship opportunities are available.
For additional information and ticket purchase, visit the website at http://www.palosverdeschamber.com or contact the Chamber at 310-377-8111.
Terranea Resort is located at 100 Terranea Way, Rancho Palos Verdes, CA 90275.