January 21, 2017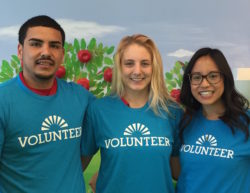 Beach Cities Health District will host a FREE community Purpose Workshop & Volunteer Expo on Saturday, January 21 beginning at 9 a.m. at Redondo Union High School auditorium.
Start the New Year off with a renewed sense of purpose and direction! The purpose workshop will be facilitated by Kathleen Terry, a well-known local expert who has successfully helped thousands of Beach Cities residents discover how to align their individual gifts, talents and interests to create purpose in daily life. Following Kathleen's presentation, attendees will be invited to explore a volunteer expo that features a diverse menu of opportunities to give back to the community through local organizations like Beach Cities Health District and Redondo Beach Unified School District.
Advanced registration is required.
For additional information and to register for the workshop, visit the website at http://www.bchd.org/purpose.
Redondo Union High School is located at 1 Sea Hawk Way, Redondo Beach, 90277.