August 30, 2016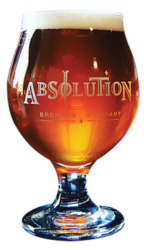 Ragin Cajun will host a Beer Dinner featuring Absolution Brewing Company on Tuesday, August 30 at 6:30 p.m.
The four course tasting menu is $45 per person.
1st Course: Strawberry Pecan Salad with Chicken paired with STRAWBERRY TRESPASSER
2nd Course: Shrimp Etouffee with Hush Puppies paired with ANGEL's DEMISE
3rd Course: Petite Filet with Vegetables paired with CARDINAL SIN
4th Course: Chocolate Oatmeal Crumble Sundae paired with HIGHLAND SINNER
This sounds positively sinful!
Seating is limited and a $10 deposit is required when making a reservation.
For additional information and to make a reservation, call 310-540-7403 or visit the website at http://ragincajun.com/.
Ragin Cajun is located at 525 South Pacific Coast Highway, Redondo Beach, CA, 90277.