October 2, 2019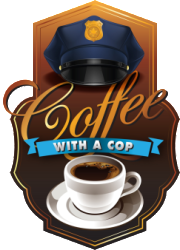 The Torrance Police Department will host Coffee with a Cop on Wednesday, October 2 from noon to 2 p.m. at Starbucks.
All community members are invited to attend, meet with Torrance Police officers, discuss community issues and drink coffee. Coffee with a Cop provides a unique opportunity for community members to ask questions and learn more about the Torrance Police Department.
Join your local police officers for coffee and conversation – no agenda or speeches; just a chance to ask questions, voice concerns and get to know the officers in your neighborhood.
For additional information, visit https://local.nixle.com/alert/7498076/?sub_id=417692.
Starbucks is located at 18308 Hawthorne Boulevard in Torrance.