February 23, 2017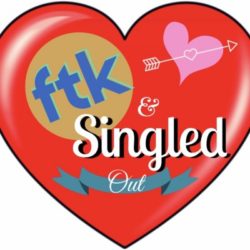 Single? Taken? Either way, come party with a purpose and get Singled Out on Thursday, February 23 at the Lighthouse Cafe!
For The Kids Social Club (FTK) is hosting a date game. Intrigued? You may be selected to come play on stage, but you'll have plenty of chances for love, or friendship, throughout the night regardless.
If you don't remember the classic MTV dating show, there will be two sizzling-hot, saucy singles who will be up for grabs. Three contestants will be picked from a raffle and will be brought on stage. The lovely lady and gentleman will not be able to see you. They will pick based off contestants' answers to a series of 3 questions which you will be asked. You only get points for being witty, intelligent, or whatever it is they're looking for in a man/lady.
The game starts at 8 p.m. sharp, so please get there before then to be considered. Best of luck contestants!
Live Music:
Live music will be playing all night! First up is bassist Russ Walters, (then the game begins) followed by Retrofit!
Drink Specials:
Moscow Mules with New Amsterdam vodka $7
Well drinks, draft beer, house wine will be $5
Even if you're happily in a relationship, come to dance, sing, socialize and #partywithapurpose in order to raise funds for a great cause!
For additional information and to register, visit the website at https://donate.walkwithsally.org/hermosa-beach/events/ftk-singled-out/e117210.
Lighthouse Café is located at 30 Pier Avenue, Hermosa Beach, CA 90254