South Bay By Jackie is your source for the latest Lomita events.

August 26, 2017
The Lomita Railroad Museum will host Community Day on Saturday, August 26 from 11 a.m. to 4 p.m.
It's FREE to the general public as a thank you to the community for supporting the Lomita Railroad Museum throughout the year!
The event features an array of entertainment including live music, dancing, DJ, demos, crafts, games, free admission to the museum, face painting, martial arts demonstrations, RR model display, photo booth and more.
For additional information, visit the website at http://www.lomita-rr.org/calendar/2017/?event=community-day
The Lomita Railroad Museum is located at 2137 250 Street, Lomita, California 90717.
September 8 – 10, 2017
St. Margaret Mary Church and School will host the annual Lomita Fair Friday, September 8 through Sunday, September 10.
The event features food, games, rides, non-stop entertainment, vendor and craft booths and admission is FREE! The raffle features over $15,000 in cash prizes. Raffle tickets are available for purchase in the parish office.
Parking is available at Fleming Middle School across from the Church for a nominal fee. For additional information, visit the website at http://www.lomitafair.net/.
The Fair is a fundraiser and will be held on the grounds of St. Margaret Church located at 25511 Eshelman Avenue in Lomita.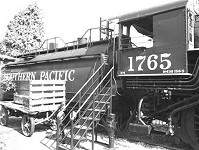 The Lomita Railroad Museum is dedicated to educating and informing the public about railroads — particularly of the steam era — the present, past, and future of transportation, the history of the U.S. Westward Expansion, the settlement of California, and the people who made this all happen.
The museum, located in Irene Lewis Park, is owned and operated by the City of Lomita and is overseen by the Lomita Parks & Recreation Department.