South Bay By Jackie is your source for Gardena events

March 26, 2017
The community is invited to the South Bay Food Swap on Sunday, March 26 from 11 a.m. to 1 p.m. at The Honest Abe Cidery.
South Bay Food Swap is an eclectic gathering of artisan food lovers, who exchange extraordinary, handmade and homegrown food creations. Their mission is to bring together the community by sharing a love and passion for creating, and growing, fabulous food representative of various cultures and world travels.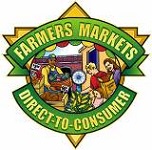 The South Bay has several terrific Farmers' Markets throughout the week.
These are great community amenities that provide an opportunity to shop locally for the freshest, seasonal produce available.
Here's a schedule by day of the week: