Second Saturdays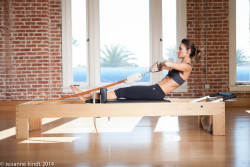 FitPilates and Pilates Place will offer a FREE Pilates Class every second Saturday from 9 to 10 a.m. at The Point Plaza.
Tight, tense, and not flexible? The answer is Pilates. This class is designed to sculpt your body making tight areas more agile and in the same time focuses on increasing abdominal and back strength. It also improves and makes many functional activities a lot easier on your muscles and joints. Variations and modifications are given to accommodate all levels and abilities.
Attendees should bring a yoga mat and water.
This FREE class will be offered the second Saturday of every month throughout 2016.
For additional information, visit the website at http://www.thepointsb.com/index.php?option=com_content&view=article&id=47.
The Point is located at 850 South Sepulveda Boulevard, El Segundo, CA 90245.