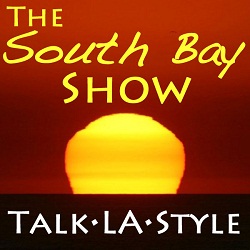 The South Bay Show is an internet radio program I co-host three days each week on Blog Talk Radio.
Wednesday @ 8 a.m. Redondo Beach – More to Sea Thursday @ 8 a.m. South Bay Spotlight Friday @ 8 a.m. Manhattan Beach 360
May 6, 2016
Listen to The South Bay Show: Manhattan Beach 360!
Our guest this morning is Heath Gregory, Co-Founder of the Tour de Pier. The Tour de Pier is one of the most popular fundraising events in the South Bay. It will take place on Sunday, May 15 at the Manhattan Beach Pier.
Listen to the program live at 8 a.m. or at your leisure via podcast here: http://www.blogtalkradio.com/thesouthbayshow