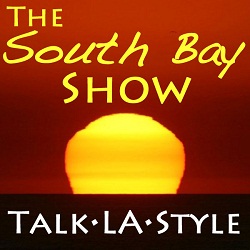 The South Bay Show is an internet radio program I co-host four days each week on Blog Talk Radio.
Tuesday @ 7 a.m. Preparing for Disaster in America Wednesday @ 8 a.m. Redondo Beach – More to Sea Thursday @ 8 a.m. South Bay Spotlight Friday @ 8 a.m. Manhattan Beach 360
September 4, 2015
Listen to The South Bay Show: Manhattan Beach 360!
Our guests this morning are Janine Hamner and Angelica Dulce of Waste Management. Today it's all about reusing, reducing, recycling, reclaiming, repurposing and environmental responsibility and this morning we're going to hear about Waste Management's new waste program that is about to go into effect in Manhattan Beach.
Listen to the program live at 8 a.m. or at your leisure
Check Out Current Events Podcasts at Blog Talk Radio with
The South Bay Show
on BlogTalkRadio