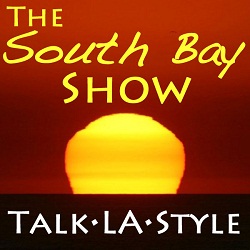 The South Bay Show is an internet radio program I co-host three days each week on Blog Talk Radio.
Wednesday @ 8 a.m. Redondo Beach – More to Sea Thursday @ 8 a.m. South Bay Spotlight Friday @ 8 a.m. Manhattan Beach 360
October 8, 2015
Listen to The South Bay Show: South Bay Spotlight!
Our guest this morning is Orianthi Panagaris. Known professionally as Orianthi, she is an Australian singer-songwriter and guitarist. Orianthi has played with Michael Jackson as part of his ill-fated This Is It concert series, in Alice Cooper's touring band and with Richie Sambora. Orianthi will be playing at Saint Rocke in Hermosa Beach on October 17 and this morning, you'll get to hear what she's all about and a few of her songs.
Listen to the program live at 8 a.m. or at your leisure here: http://www.blogtalkradio.com/thesouthbayshow