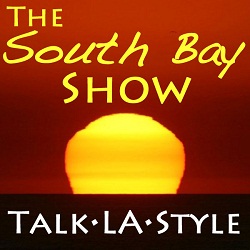 The South Bay Show is an internet radio program I co-host three days each week on Blog Talk Radio.
Wednesday @ 8 a.m. Redondo Beach – More to Sea Thursday @ 8 a.m. South Bay Spotlight Friday @ 8 a.m. Manhattan Beach 360
May 25, 2017
Listen to The South Bay Show: South Bay Spotlight!
Our guest is Amani Roberts, Chief Musical Curator at The Amani Experience. Amani, aka DJ AmRo, has provided music or MC services at events all over the world and has residencies on various nights throughout Los Angeles. This morning, we're going to learn a bit about what it takes to be a successful DJ and the services The Amani Experience provides.
Listen to the program live at 8 a.m. or at your leisure via podcast here http://www.blogtalkradio.com/thesouthbayshow