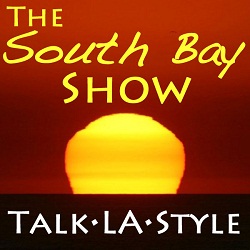 The South Bay Show is an internet radio program I co-host three days each week on Blog Talk Radio.
Wednesday @ 8 a.m. Redondo Beach – More to Sea Thursday @ 8 a.m. South Bay Spotlight Friday @ 8 a.m. Manhattan Beach 360
May 26, 2016
Listen to The South Bay Show: South Bay Spotlight!
Our guest this morning is Jon Fitzgerald, Founder & Executive Director of the South Bay Film & Music Festival, which will take place June 1 through June 5 at venues throughout the South Bay.
Listen to the program live at 8 a.m. or at your leisure via podcast here: http://www.blogtalkradio.com/thesouthbayshow