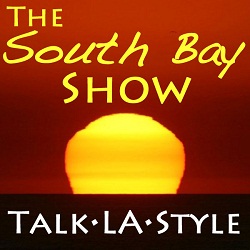 The South Bay Show is an internet radio program I co-host three days each week on Blog Talk Radio.
Wednesday @ 8 a.m. Redondo Beach – More to Sea Thursday @ 8 a.m. South Bay Spotlight Friday @ 8 a.m. Manhattan Beach 360
October 2, 2015
Listen to The South Bay Show: Manhattan Beach 360!
Our guests this morning are Idris Jassim Al-Oboudi and David Ibarra from Manhattan Beach Parks & Recreation and we're going to learn about the wildly popular Manhattan Beach Pumpkin Race which takes place in Downtown Manhattan Beach every October!
Listen to the program live at 8 a.m. or at your leisure here
Check Out Current Events Podcasts at Blog Talk Radio with
The South Bay Show
on BlogTalkRadio