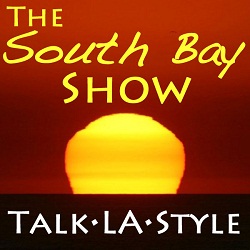 The South Bay Show is an internet radio program I co-host three days each week on Blog Talk Radio.
Wednesday @ 8 a.m. Redondo Beach – More to Sea Thursday @ 8 a.m. South Bay Spotlight Friday @ 8 a.m. Manhattan Beach 360
July 29, 2016
Listen to The South Bay Show: Manhattan Beach 360!
Our guest this morning is Martin Ensburg, VP at Citizen's Bank, and Board Member and Co-Interim CEO at the Manhattan Beach Chamber of Commerce. There have been some big changes at the Chamber recently and Martin is going to discuss the direction the Chamber will take going forward.
Listen to the program live at 8 a.m. or at your leisure via podcast here: