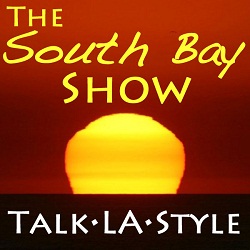 The South Bay Show is an internet radio program I co-host three days each week on Blog Talk Radio.
Wednesday @ 8 a.m. Redondo Beach – More to Sea Thursday @ 8 a.m. South Bay Spotlight Friday @ 8 a.m. Manhattan Beach 360
September 23, 2016
Listen to The South Bay Show: Manhattan Beach 360!
We have a returning guest this morning, Michele Brown, a South Bay resident and real estate professional who was recently honored once again by her real estate peers. Michele was awarded the prestigious Realtor of the Year by the South Bay Association of Realtors.
Listen to the program live at 8 a.m. or at your leisure via podcast here: