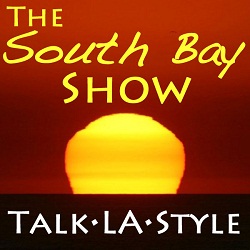 The South Bay Show is an internet radio program I co-host three days each week on Blog Talk Radio.
Wednesday @ 8 a.m. Redondo Beach – More to Sea Thursday @ 8 a.m. South Bay Spotlight Friday @ 8 a.m. Manhattan Beach 360
November 27, 2015
Listen to The South Bay Show: Manhattan Beach360!
Joe and I are taking the week off and re-airing some of the most popular, recent shows!
Our guests are Steven Carvel,a Manhattan Beach based estate planning attorney and DeAnn Chase Flores. and they gave us the scoop on what it takes to pull together the popular Santa Float tour each year.